Hello friends.
I try several times to read active power from my wibeee power meter trough the web page.
I use the example on 
https://forum.logicmachine.net/showthread.php?tid=712
and on 
https://openrb.com/read-plugwise-smile-p...-requests/
But I can not do it, I do not have any ressult.
This is the url I use: 
http://192.168.1.238/en/phase1.html
And this is a screen capture how html is: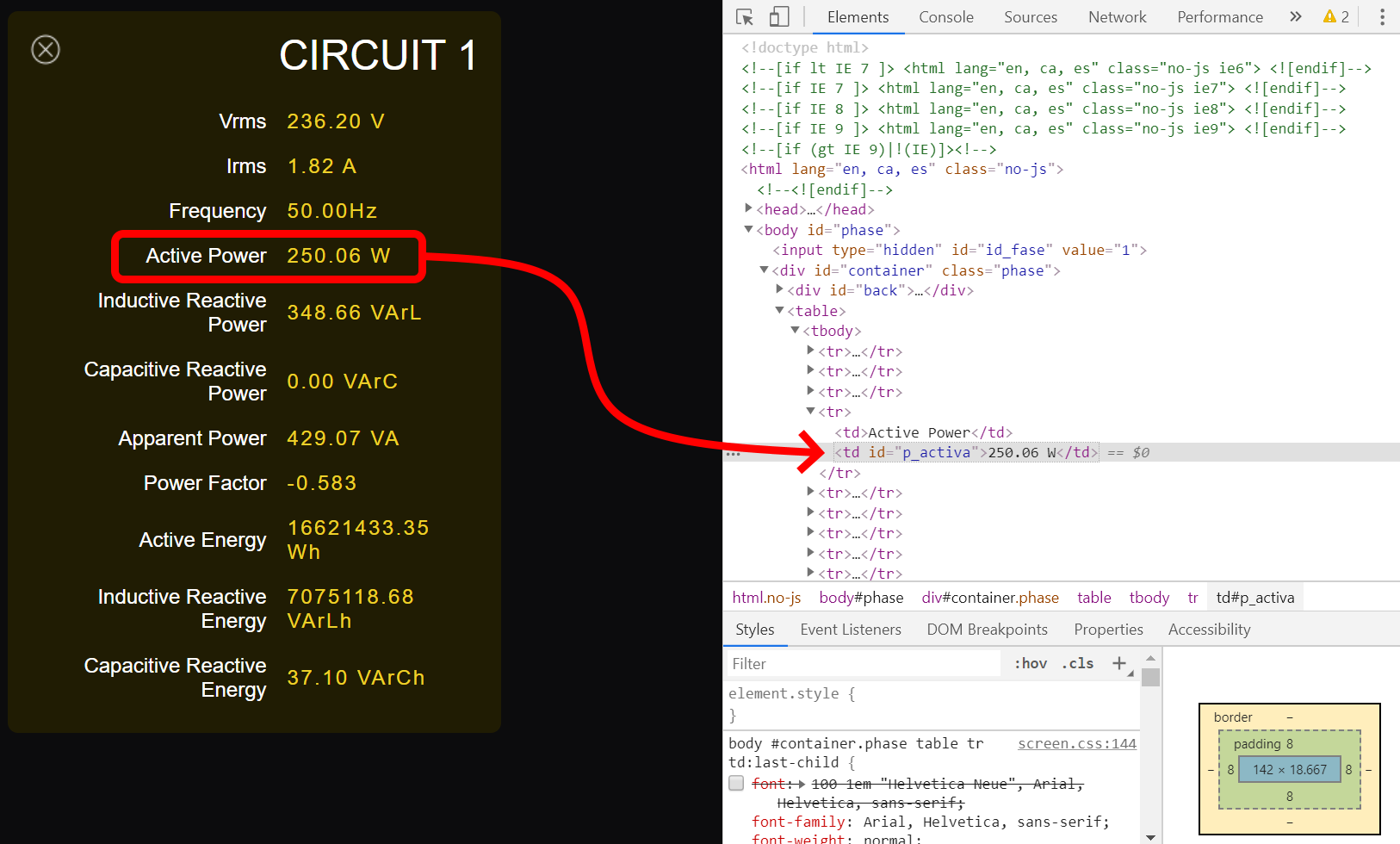 Can someone help with the script?
Thanks and greetings.
PD: Sorry about my english